Most people don't realize that a tendon or muscle shortening can lead to an injury. I treat pain and injury below the knee. My patients don't just get better after an injury, my patients are better than they were before their injury.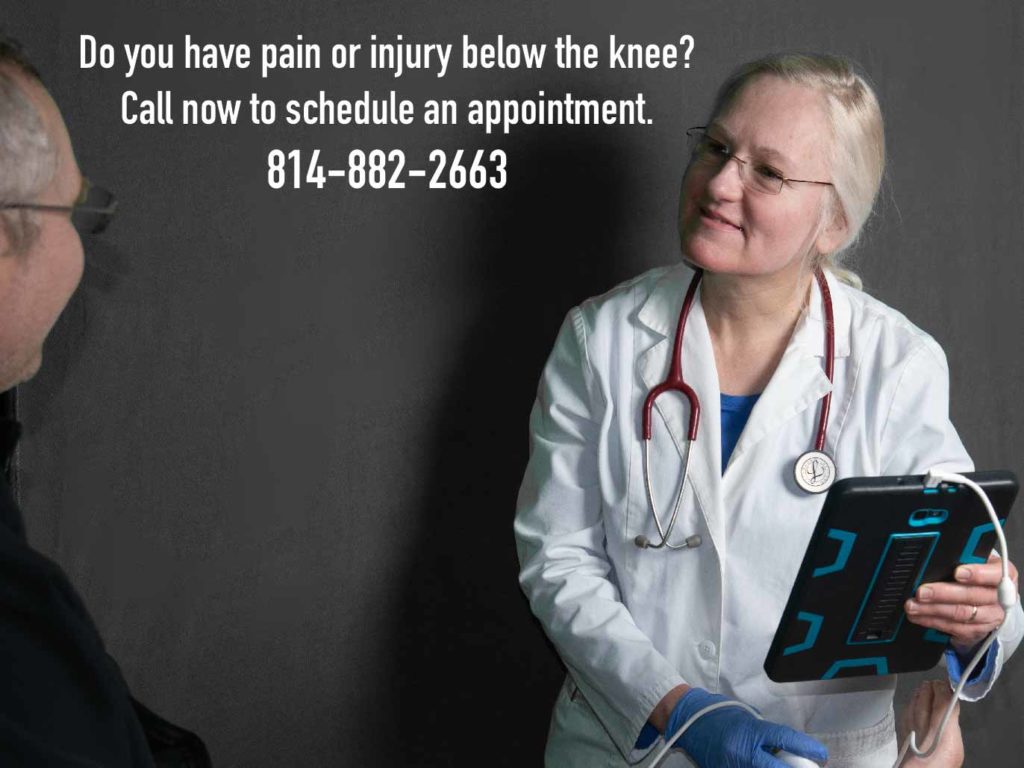 I help people recover from a lower leg injury and I help prevent future injuries. I offer sports screening for athletes interested in preventing an injury in the first place.
Welcome to a unique Sports Medicine Practice dedicated to The Lower Extremity, treating pain and injury below the knee, including leg injuries in sports, of both adults and children. I am committed to helping you recover from your injury. I have helped recreational and competitive athletes get back in their game for twenty-seven years. As a runner myself, I know how stressful an injury can be and how eager you are to return to your sport ASAP. If you get hurt, you don't have to walk the path of recovery alone. Let me help you. If you don't have health insurance I offer affordable out-of-pocket fees for your consideration.
What is Sports Medicine?
According to Mirriam-Webster Dictionary:
"Sports Medicine is a field of medicine concerned with the prevention and treatment of injuries and disorders that are related to participation in sports".
The term 'sports' can be any form of physical activity undertaken as exercise which may involve injury or pain. Sports includes running, playing soccer, basketball or football. Sports includes ballet, gymnastics and yoga even diving or waterpolo. People have stepped wrong while walking their dog. Sports includes any example of physical activity or exercise, recreational, competitive, amateur and professional. If you do it, you may get hurt doing it.
I treat Pain and Injury Below the Knee
Ankle Sprain, Achilles Tendinitis, Plantar Fasciitis, Stress Fractures, Children's Bone and Joint Injuries below the Knee. Please see Menu button for more information.
Dr. Julia–Héya Karcic has opened her new office in Erie. I treat pain and injury below the knee. Specifically I treat Runners' injuries, Soccer, Football, Hockey and Dancers' injuries. If you have pain or an injury below the knee, call for your appointment today. I will soon be offering PRP therapy, Platelet Rich Plasma.
If you are having acute or chronic pain or have suffered an injury call for an appointment today.
1611 Peach Street, Suite 290, Erie Pa 1-814-882-2663
We Love Referrals!
Many insurance plans accepted.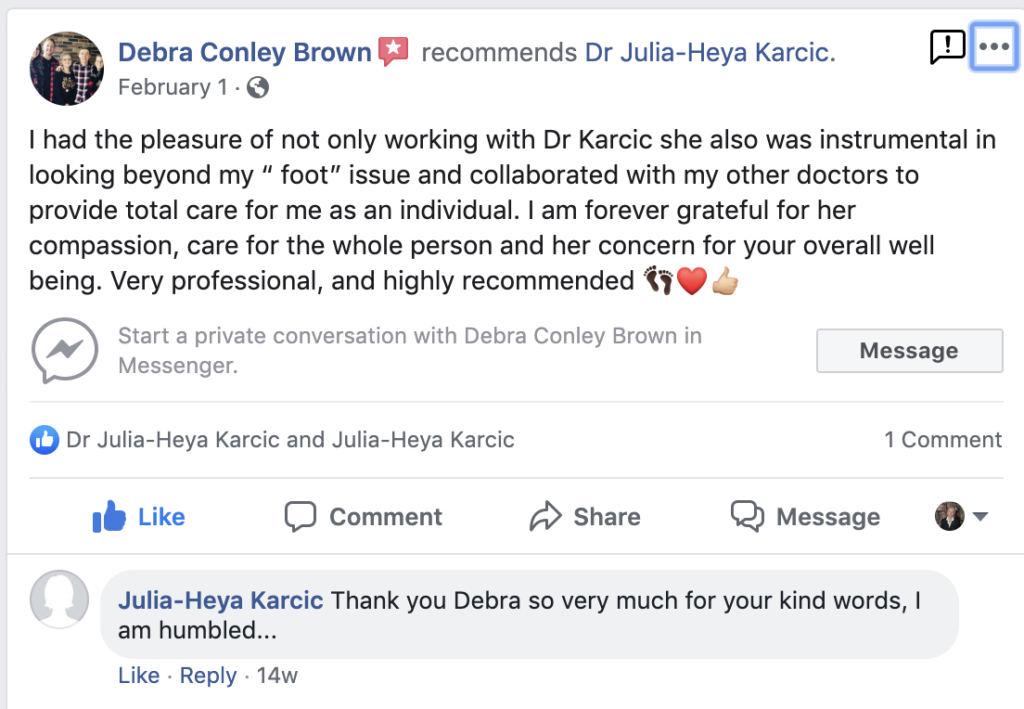 My Facebook Page