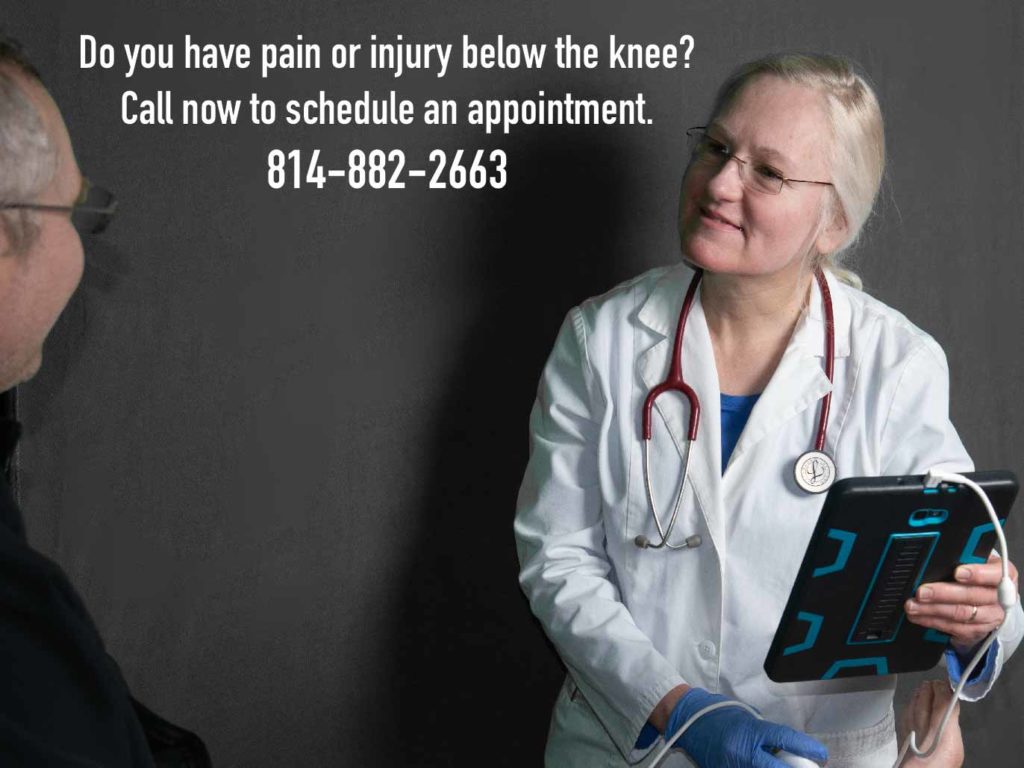 Welcome to a unique Sports Medicine Practice dedicated to The Lower Extremity, treating pain and injury below the knee of both adults and children.
I treat Pain and Injury Below the Knee
Ankle Sprain, Achilles Tendinitis, Plantar Fasciitis, Stress Fractures, Children's Bone and Joint Injuries below the Knee. Please see Menu button for more information.
Dr. Julia–Héya Karcic has opened her new office in Meadville. I treat pain and injury below the knee. Specifically I treat Runners' injuries, Soccer, Football, Hockey and Dancers' injuries. If you have pain or an injury below the knee, call for your appointment today. I will soon be offering PRP therapy, Platelet Rich Plasma.
Although recently returning to this area, Dr. Karcic previously treated patients at the Wesbury Health Center in Meadville. Júlia -Héya Karcic, DPM MBA has twenty- five years of experience treating lower leg injuries. Prior to returning to this area she treated patients in the Pittsburgh region. In addition, Dr. Karcic uses point-of-care, in-office diagnostics to evaluate an injury real time during the patient's first visit so that patients can begin their recovery sooner.
If you are having acute or chronic pain or have suffered an injury call for an appointment today.
898 Park Ave Suite 15, Meadville Pa 1-814-882-2663
We Love Referrals!
Many insurance plans accepted.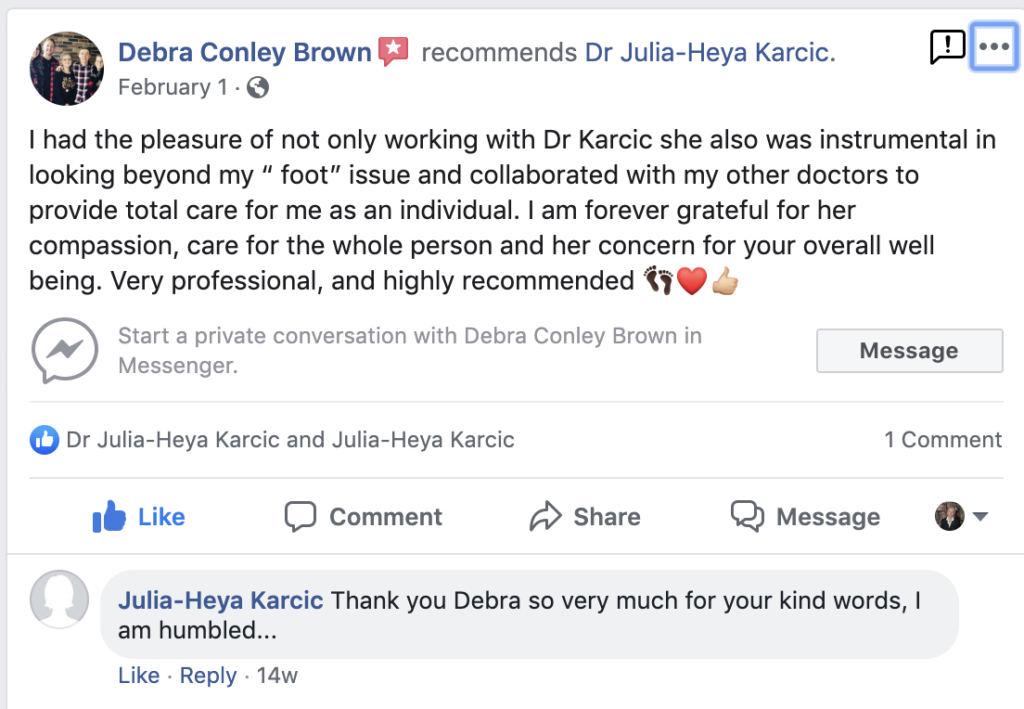 My Facebook Page